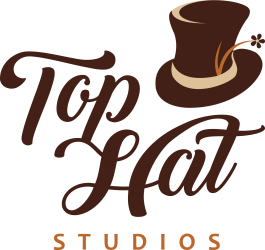 A bit about us
Top Hat Studios is a development and publishing studio based out of New York, with members around the world. We like to experiment in the games we create and publish, especially in niche interests.
While we develop games in-house, we also publish titles. Some of our more recent areas of focus have been RPGs, visual novels & otome, adult games and more!
We're always looking to expand to new horizons.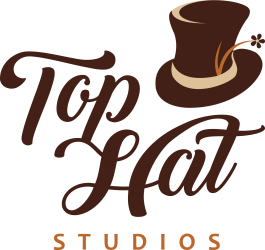 ---
Who we are
As an American game development and publishing studio, we've worked with multiple development teams, as well as side-by-side with many other developers, artists, and musicians.
Our team works with a variety of creators, distributors, and fans from around the world to bring you high quality games & other media.
---
Development
We have a penchant for development and experimentation. From conceptualizing to shipping, we make high quality games that explore niche interests and stories.
Publishing
We've helped other creators widen their audience through funding, marketing, distribution, and more. Need a hand? Feel free to contact us and let's chat.
Experimentation
Leave no horizon untouched. We love to touch niches and experiment with formulas for games that other creators and publishers may be weary to reach out to.