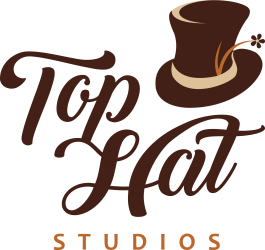 Publishing
Top Hat Studios is a full service publisher and turn-key porting studio. We've worked with teams of all sizes and on games of all genres. Working with unique creators and helping products, whether niche or mainstream, reach their best audience possible is our specialty.
We offer a full suite of services and are flexible in how we work with developers; it's important for our developers to retain their creative freedom and for us to form a relationship which takes into account their specific needs. We offer extremely competetive benefits vs other publishers and structure our contracts in the fairest way we can.
Ready to contact us? Our publishing-specific email is publishing@tophatentertainment.us. Feel free to send us over an email.
Send Us An Email
Not ready yet? Read on below for an overview of some of our services.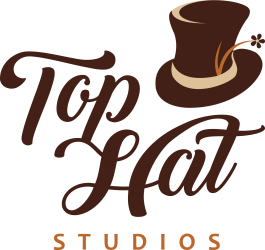 ---
What We Offer
We offer a full suite of publishing services, and we can be as flexible as you'd like. Something missing below? We can probably provide it - just send us over a message.
Porting
We're porting specialists, and have our own experienced, in-house porting team. Every title we publish receives a release on mainstream consoles as part of our standard services, and unlike other publishers - the expense of porting isn't charged to you. We take care of the entire process, from the engineering and re-coding work per platform, right through to the certification and licensing. All you need to do do is give us a copy of your source, and maybe a few comments here and there.
Marketing
Generating word-of-mouth and communities around your game is essential, and helps drive more people towards the sales funnel for your game. We have experienced PR and advertising specialists, as well as connections to major news outlets. In addition, we have direct liasons to major console platforms, and collabroate with them on exclusive reveals, promos, and social media support through their official channels.
Localization
Creating and identifying audiences worldwide for your game can help to boost it even further. We'll identify target markets and locales where your game can perform better, and localize it specially for these regions. Beating the rest of the industry, we can often do this at no expense to you, due to our internal expertise. Importantly, we'll always strive to ensure the character and tone of your original creative vision are preserved, without editorialization.
Distribution
Your game deserves to be in front of as many gamers as possible - we'll cast as wide a net, while at the same time maintaining precise targeting and algorithmic discoverability where it matters to maximize the sales potential of your game. We have 1-1 relations at Nintendo, Sony, Epic Games, Humble Bundle, GoG, and more. If gamers are on it - we're there, too.
Crowdfunding
We're crowdfunding experts, and have only successful Kickstarter campaigns to our name! Some of the ones we're most famous for are Ova Magica, Steamdolls: Order of Chaos, The Girl From Arkanya, and more. We can provide consultancy services on optimisations for your crowdfunding campaign in order to bring in as many backers as possible, and to create a pledge-funnel to encourage backers to back at higher amounts.
Quality Assurance & Testing
To ensure the best reception for your game, we can assist with testing and the quality assurance of your title. Not only can we do this in relation to the game's mechanics itself, but also the suitability of certain features and mechanics on individual console platforms - and suggestions on how these could be best adapted. This kind of bespoke testing and attention per platform helps massively in creating a more satisfying experience for players, leading to more sales.
Development Assistance
Related to our ability to port your game in-house, keeping costs low for you, our expert programmers can assist you in the development and optimization of your game itself. This goes hand-in-hand with quality assurance. We know Unity, Game Maker Studio, Unreal Engine, etc., and can provide you with best practices, recommendations, or even take a look at code you're getting stuck on.
Sales Optimizations
It's no secret that the game marketplace is becoming more crowded - several hundred new games release every single week. On top of that, each mainstream store maintains it's own algorithms, discoverability, and methods that work in order to get your game seen by the most potential consumers! We'll optimize the game for each storefront, whether that be Steam or on console, and provide advice on the timing of things such as discounts or events to drive sales even harder.
Flexible Funding
Indie developers are as different as they come - it's why they're indie - and we recognise your situation can be unique to others. What works for some people may not be the best for you, and we recognise that. That's why we're happy to look at flexible funding options if you need extra financing to get your game made. Having started as indies ourselves, we find the predatory economics used by the majority of publishers to be unacceptable.