An action anime-style Light Novel following a young soldier's fight against aliens. Coming soon in both print and physical form!
Premise
Welcome, soldiers! Embark on a journey together into the world of The Golden Catalyst. A young man joins an organization of insurgents seeking revenge on an alien race, but instead finds and forges new friendships that puts his loyalty into question. What will happen when an alien girl seeks peace?

Coming Soon!



About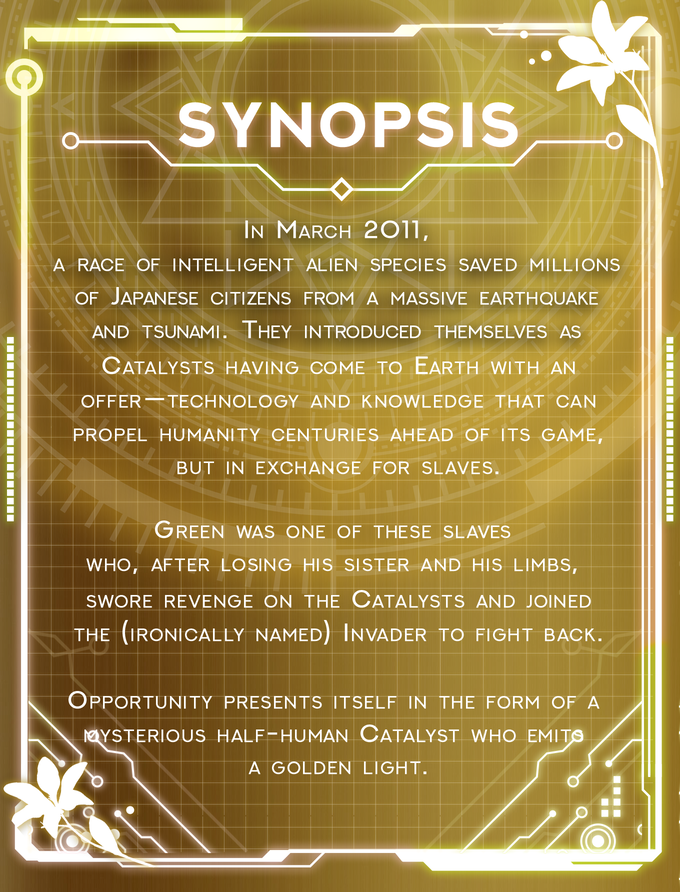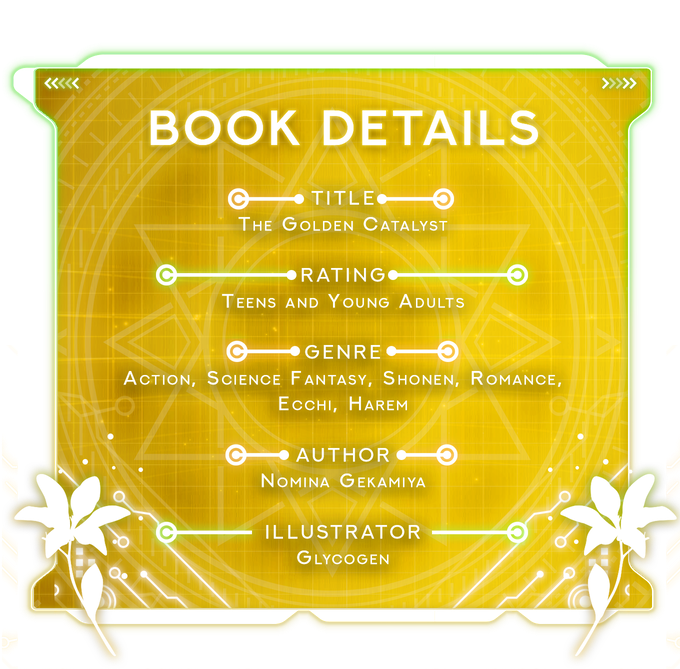 Characters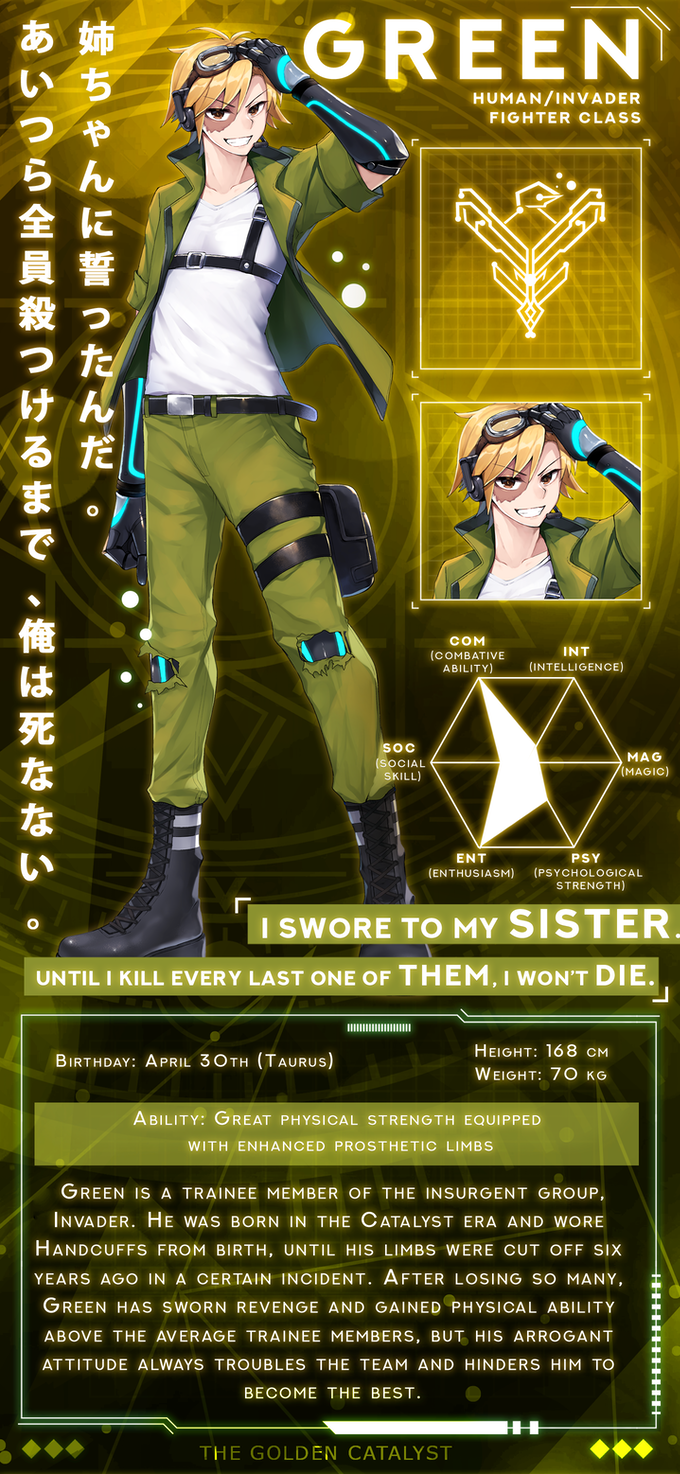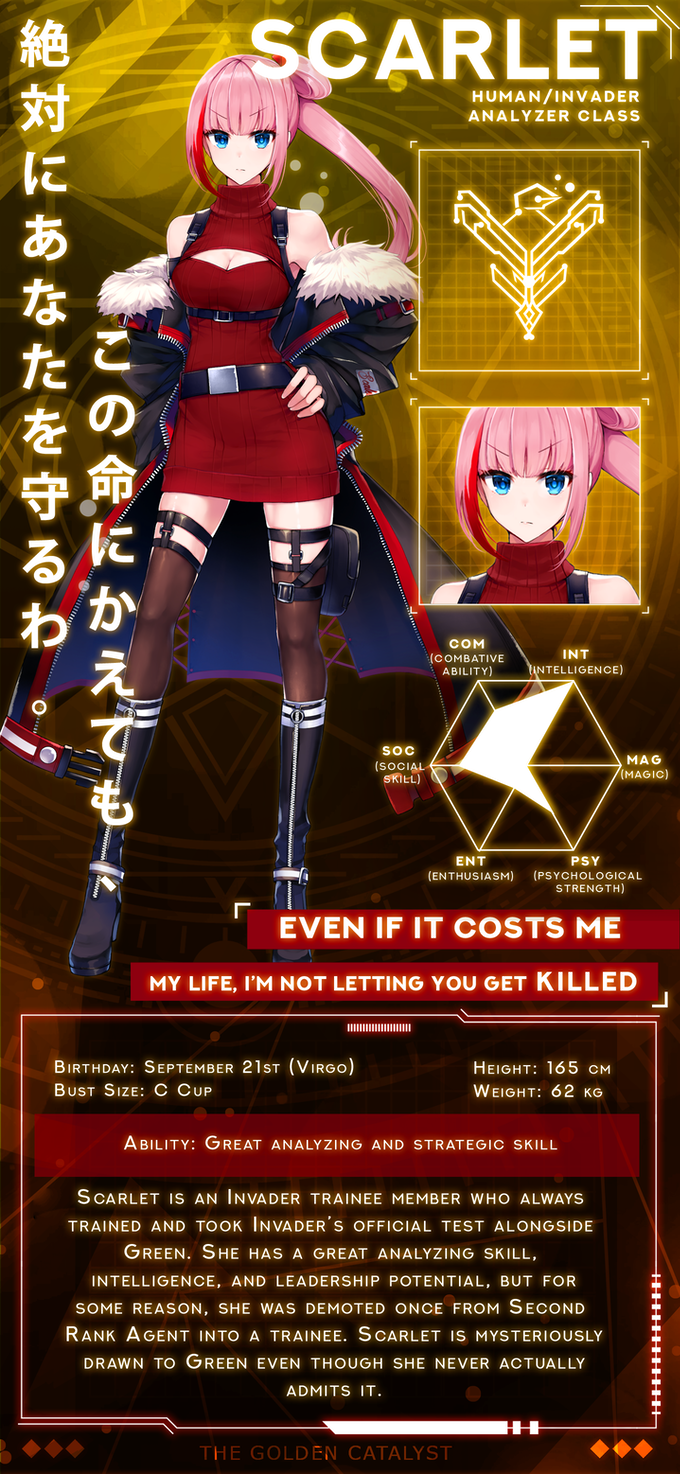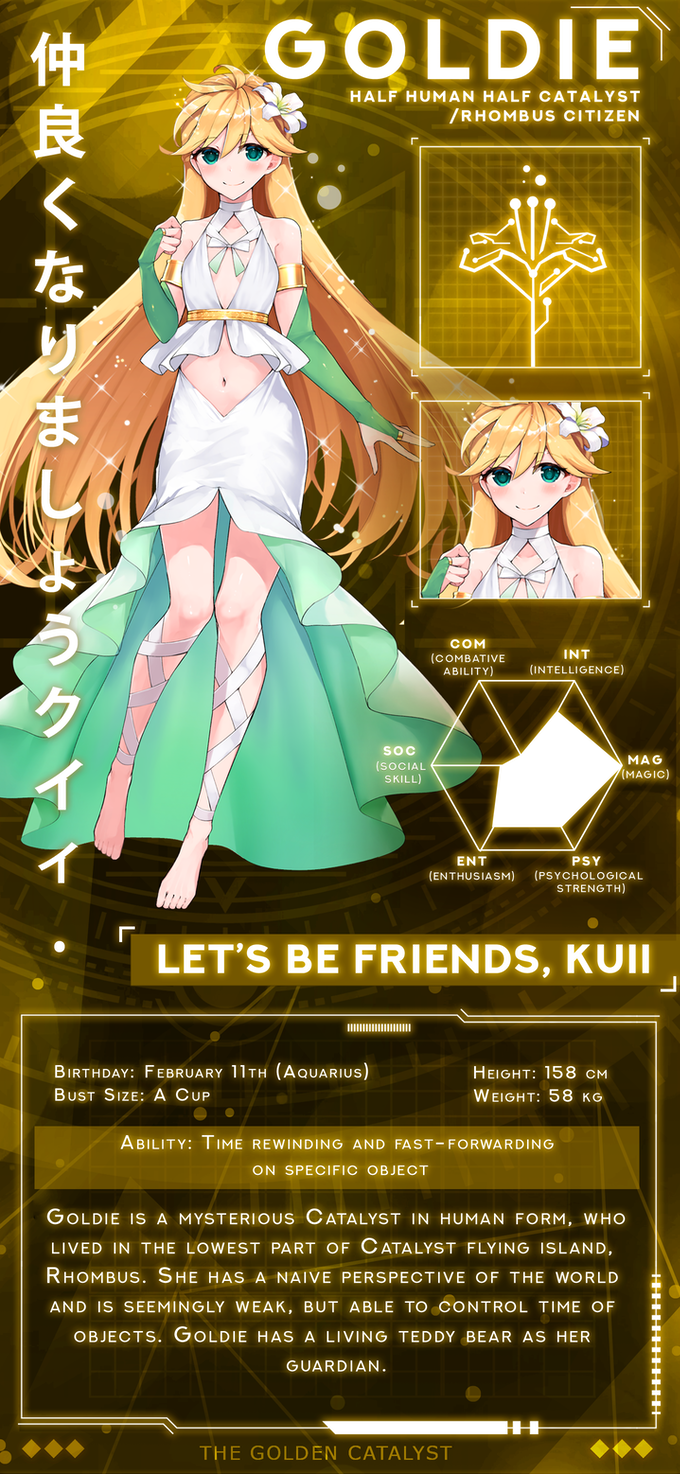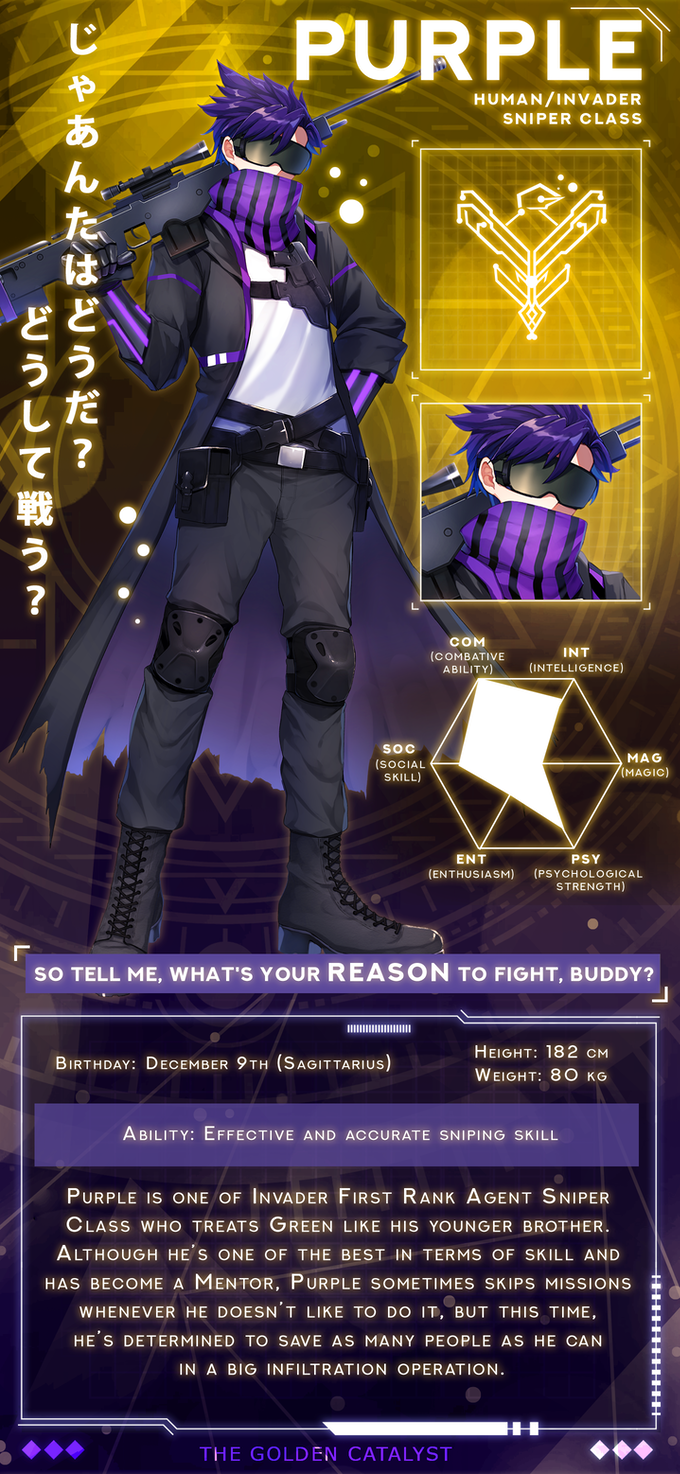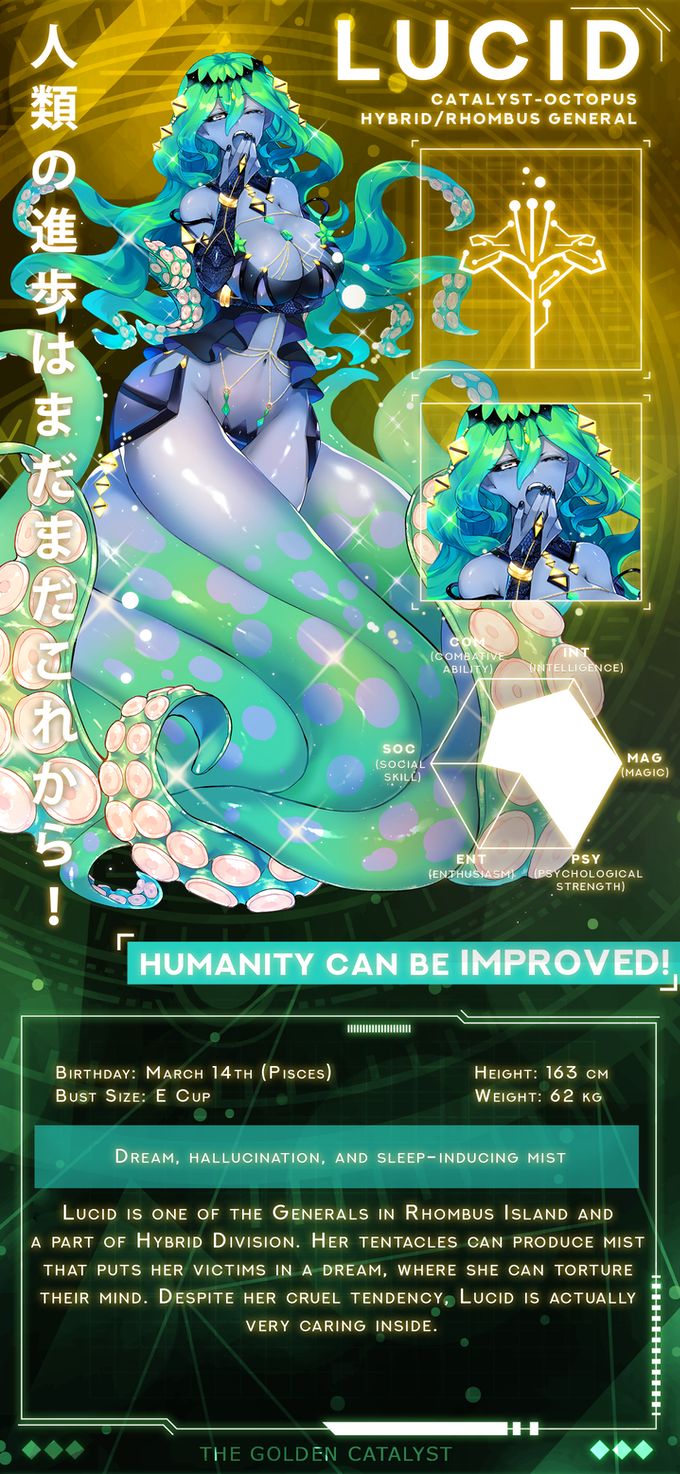 Illustrations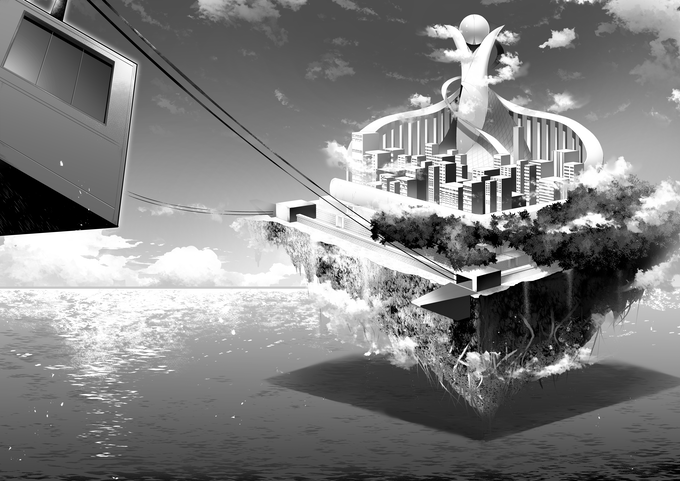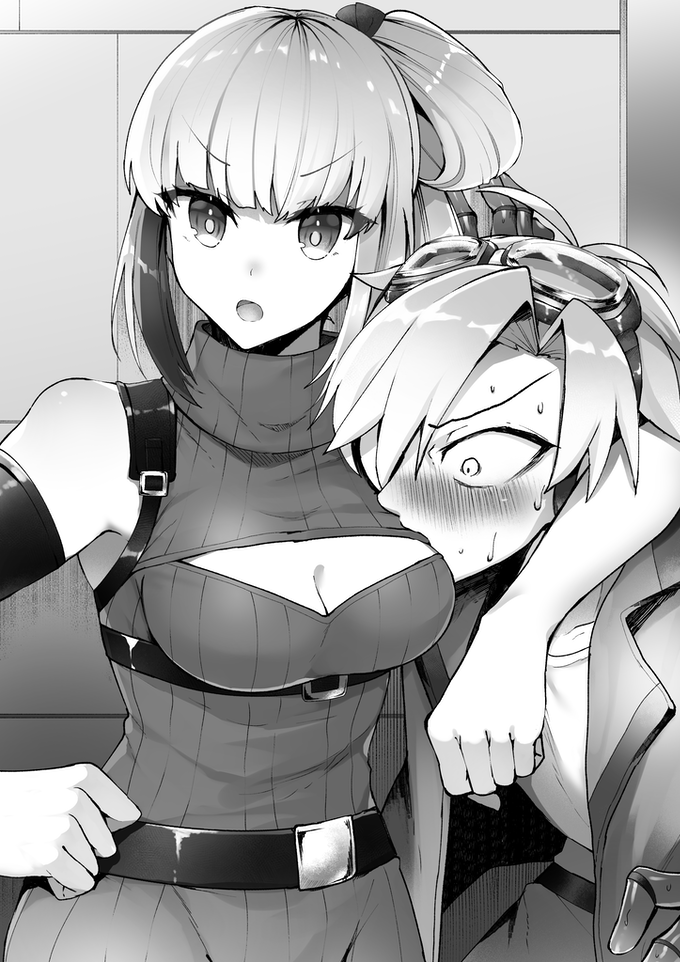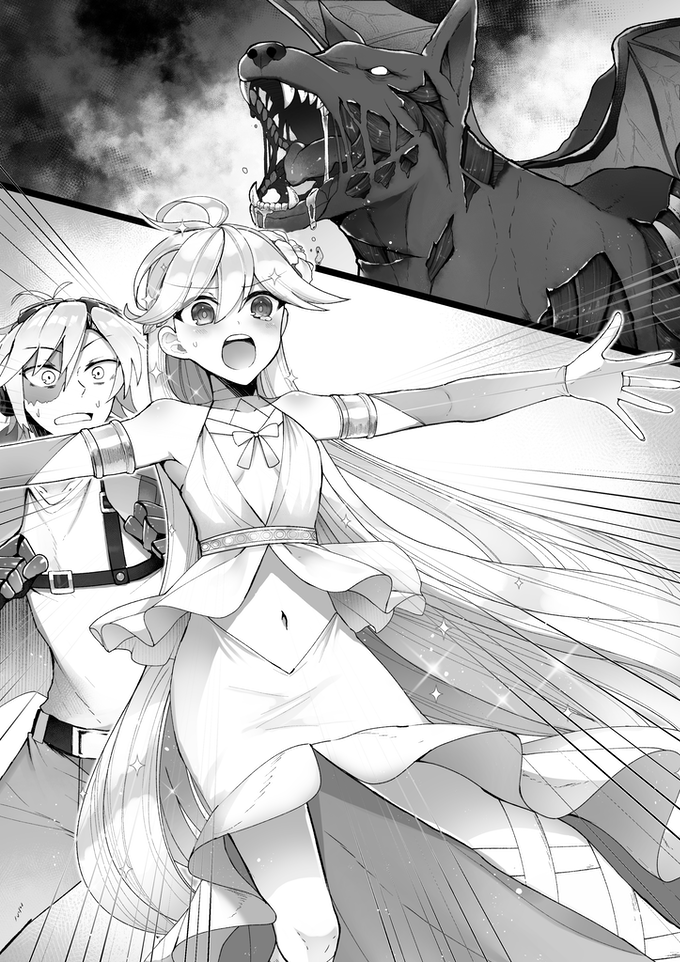 The Golden Catalyst is written by Animon Works. Top Hat Studios is the western publisher and distributor. Coming Soon!